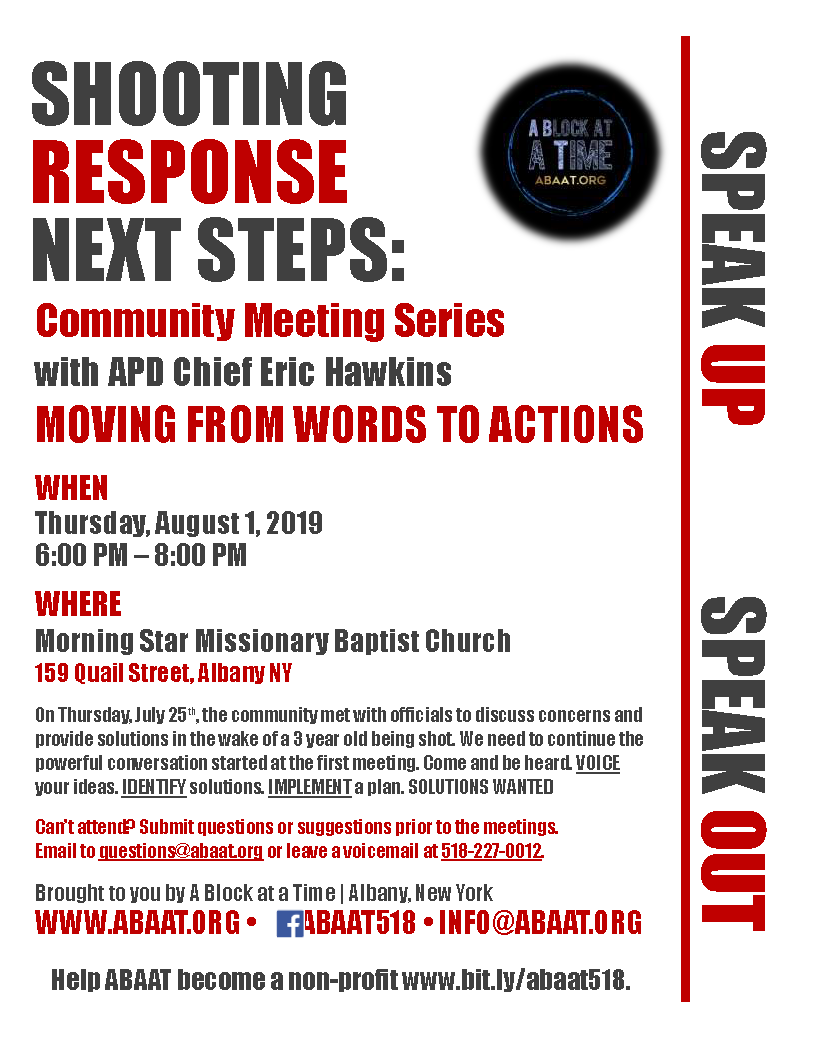 Shooting Response Next Steps Community Meeting
Thursday, August 1, 2019
6:00-8:00 PM
Morning Star Missionary Baptist Church
159 Quail Street, Albany NY
On Thursday, July 25th, the community met with officials to discuss concerns and provide solutions in the wake of a 3 year old being shot. We need to continue the powerful conversation started at the first meeting. Come and be heard. VOICE your ideas. IDENTIFY solutions. IMPLEMENT a plan. SOLUTIONS WANTED
Can't attend? Submit questions or suggestions prior to the meetings. Email to questions@abaat.org or leave a voicemail at 518-227-0012.
Thank you again to the Rev. Dr. Christopher A. Hill, Jr. and the church for allowing ABAAT to use of their space for our meeting.
Help ABAAT become a non-profit www.bit.ly/abaat518.
Brought to you by A Block at a Time | Albany, New York www.abaat.org • www.fcebook.com /abaat518 • info@abaat.org