Against the requests from community leaders and n the face of opposition from the community APD Chief Hawkins chose to move forward with the reorganization of the NEU unit. This reorganization included making the beats almost twice their previous size making it more difficult for officers on foot or bicycle to cover their entire beat. It also makes it more difficult for officers to efficiently address residents concerns and requests for assistance.
The changes were effective Tuesday, December 10, 2019
Below is a list of the of the assigned officers and the new beat maps.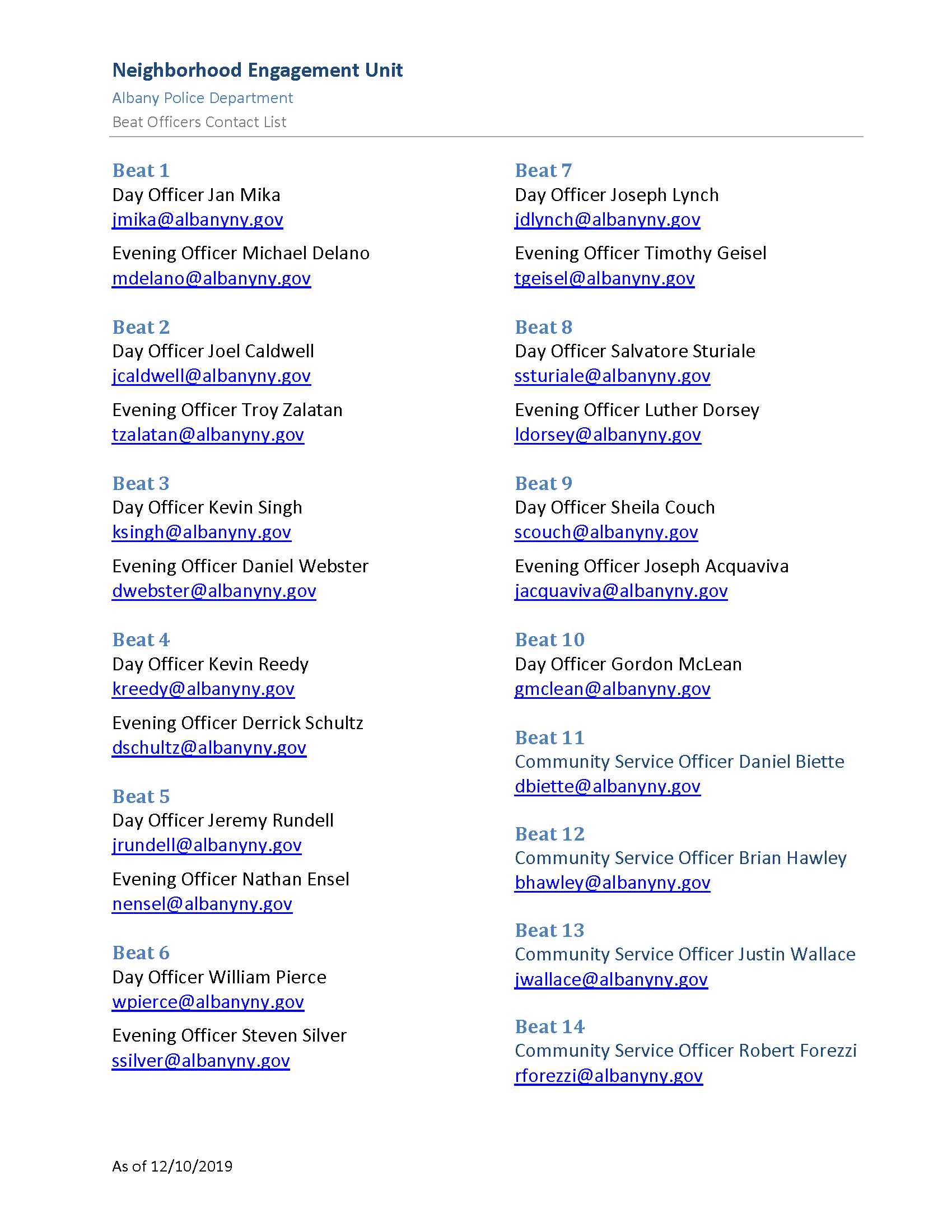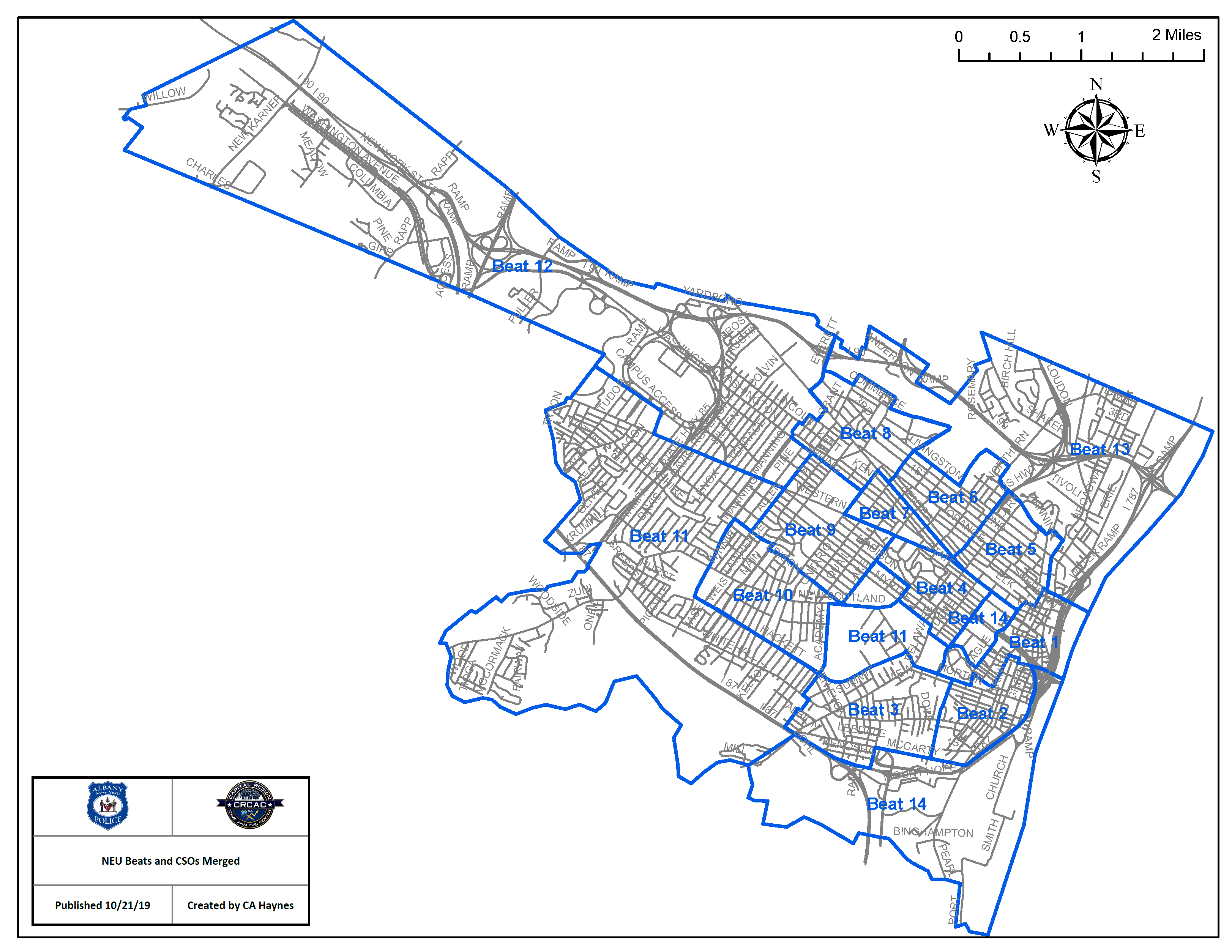 Albany Police Department Organizational Assessment and Adjustments
At the January 8, 2020 CANA meeting the Chief provided a very basic overview of the reorganization of the Albany Police Department. To view the packet he provided the attendees, click HERE
According to the presentation, the reorganization of the department has resulted in a 4% decrease in officers assigned to community policing.